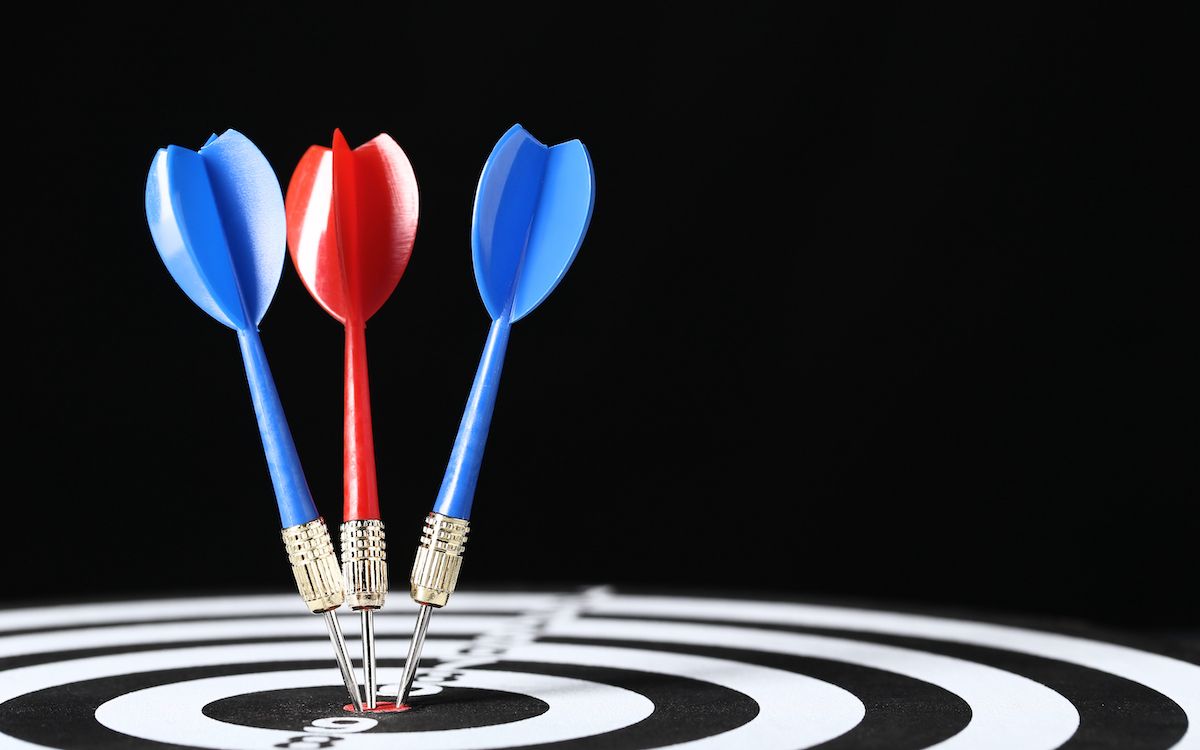 You've driven visitors to your content (blog posts, landing pages, how-to guides, product videos, etc.) via creative marketing campaigns and a solid SEO strategy. However, you seem to have hit a wall—the same visitors are simply leaving your site after encountering your content. In other words, your content might be good, but it isn't compelling enough to be considered great.
The difference between good and great content? Good content informs and educates, but great content goes one step further by spurring action.
Simply adding action-oriented language alone won't make your content more effective, though—additional planning and considerations are required to tailor your content appropriately and effectively. Below, we share the steps every content creator, marketer, or strategist should take to pivot from creating "good" content into creating "great" content that provides your business with quicker wins.
Step 1: Define the Audience of Your Content
Your first step should be considering who your content is for. You likely already have user or buyer personas determined for your business, so this may be as simple as reminding yourself who they are. If you're trying to attract a new audience, place yourself in their shoes so you know how to best appeal to them. Here are some questions to ask as you consider the audience of your content:
What are the typical demographic characteristics (age, location, etc.) of your audience?
What are your audience's shared goals, fears, and motivations?
What difference will this content make in your audience's life (large or small)?
Step 2: Identify the Purpose of Your Content
Your next step should be to think about what purpose you would like your content piece to serve. The purpose is the overarching, long-term goal you'd like to achieve by publishing your content. Content pieces can serve multiple purposes and still be considered effective—just make sure you consider your content against each one individually when reviewing it before publication. Some common purposes for digital content include:
Driving organic traffic to your website
Informing your audience about a specific subject
Positioning your business as a thought leader in your industry
Step 3: Establish an Objective for Your Content
Next, think about one singular objective you want to achieve for your business by publishing your content. The objective is a short-term, measurable goal you'd like your content to achieve that can be tracked almost instantly. Think about what action you want your audience to take when they finish looking at your content and write in a way that converts. Some common objectives for content pieces include:
Inspire your audience to purchase from your business
Motivate your audience to sign up for something (newsletter, webinar, event, etc.)
Encourage your audience to explore the rest of your website
Step 4: Consider the Context of Your Content
At this point, you will want to take into account the context of your content. Content can be presented in many different ways—written vs. video vs. graphic, downloadable vs. printed vs. interactive, etc. Think about what context would make the most sense for your audience and their specific needs and wants, and whether you can create it in a way that serves your purpose and objective. A few questions to ask when determining the context of your content include:
In what format will the content be presented?
Where will the content be housed relative to the rest of your website?
How will the content be distributed to your audience?
Step 5. Mold the Message of Your Content
Once you've identified the audience, purpose, objective, and context of your content, you're ready to begin working on the meat of it—the message itself. As you write your content—whether it be a script for a video, data for an infographic, a description for a product, etc.—make sure you take what you gleaned from the above steps and mold them into your copy. As you review your first draft, ask yourself the following questions:
Does the content speak to your audience in a persuasive way?
Can it be argued that your content solves a specific problem?
Is it clear what next steps your audience should take?
In Conclusion
While good content is a key ingredient to getting found online and keeping your customers engaged, great content will also generate excitement and curiosity about what else your business has to offer—an effective way to increase conversions. Approach each new planned piece of content using the steps outlined above, and you're more likely to see a better return on investment.
Effective content is essential for businesses in the ecommerce industry whose main goals are to sell products. If you are planning to start—or already run—an online store, consider using Volusion's performance-focused ecommerce platform to build and grow your brand. Try it free for 14 days—no credit card required!