Credit Card Processing with Volusion Payments
Accept payments with the industry's most affordable rates. Our ecommerce credit card processing solution is easy to use and offers zero setup fees, ironclad security, and expert support.
Read more about Volusion Merchant Services Terms & Conditions. Volusion, LLC is a registered ISO of Wells Fargo Bank, N.A., Concord, CA
The easiest way to accept payments through your Volusion store
Volusion Payments is designed to fully complement your Volusion store, allowing you to receive funds faster while promoting customer confidence. Our ecommerce payment processing solution offers:
Competitive Rates:

We offer affordable rates to each storefront depending on factors like business size, plan level, and more.

Serious Security:

Our PCI-certified solution means that your most sensitive data remains encrypted and safe.

In-House Risk Team:

Our risk analysts continuously monitor abnormal transactions and assist with fraud-related inquiries.

Expert Support:

Our team of experts is here to help when you have questions about processing or accepting payments.
For more information, check out the Credit Card Acceptance guide.
Competitive Pricing Tailored to Your Business
We are proud to offer competitive rates depending on your business's GMV and other qualifying factors*. With Volusion Payments, you are guaranteed:
doneNO Activation Fee
doneNO Annual Fees
doneNO Monthly Processing Minimums or Maximums
doneNO Monthly Gateway Fees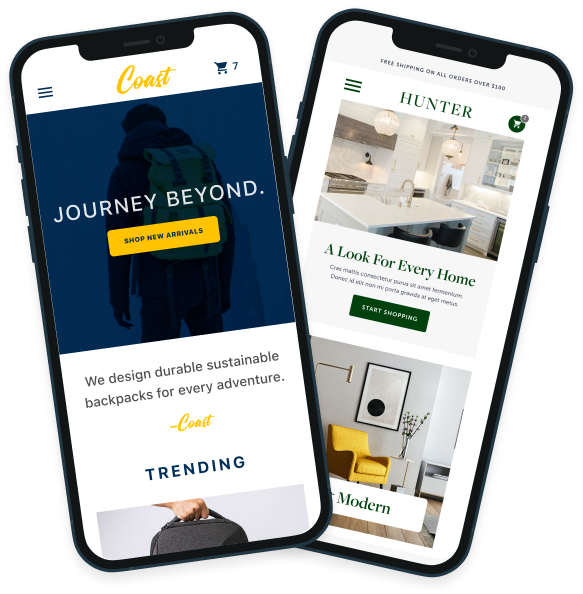 Volusion Payments FAQs
If I have a Volusion store, am I required to use Volusion Payments for payment processing?

No. However, we do charge a small additional gateway maintenance fee to use a payment processor other than Volusion Payments.

Does Volusion Payments process orders if I live outside of the United States?

At this time, Volusion Payments is unavailable to merchants outside of the United States; however, we do have several partners that can help meet your payment needs. You can view our full list of supported gateways to find a non-U.S.-based payment processor that works for you.

This is my first business. Am I still eligible for a merchant account through Volusion Payments?

Yes. Volusion's credit team works with thousands of brand new business owners every year to become online merchants.

In general, what is the approval timeframe for receiving access to Volusion Payments?

With all required information present, your business can be approved the same day you apply with full activation in 1-2 business days.

Can I have multiple websites with one merchant account?

No. Due to credit card processing regulations, you can only have one storefront for each merchant account.

Can I accept American Express and debit cards with Volusion Payments?

Yes, accepting debit cards is a built-in component of Volusion Payments. You can also easily indicate whether or not you'd like to accept American Express on your application.

How will I know if I am approved?

Once the application is processed, you'll be contacted via email by a Volusion Payments representative.
Our Merchants Love Us
Just a few weeks ago, we switched our payment gateway service to Volusion Payments and so far we are happy—we are able to save on credit card payment processing fees and offer integrated eCheck (ACH) to our customers as well.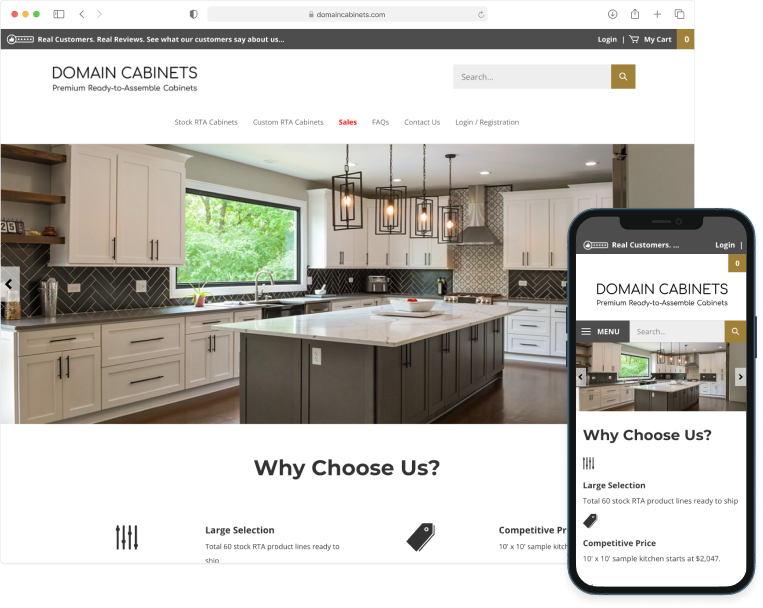 Start Accepting Payments Now
Are you paying too much for payment processing? Apply below to begin using Volusion Payments with your store.
APPLY NOW
Read more about Volusion Merchant Services Terms & Conditions. Volusion, LLC is a registered ISO of Wells Fargo Bank, N.A., Concord, CA