Ecommerce inventory management & merchandising solutions made easy
When it comes to managing a booming online store, we've got you covered. From inventory to payment processing, handling the nuts and bolts of your ecommerce site couldn't be easier.
Powerful inventory management
Your products serve as the bread and butter of your online store – upload your items, create categories and merchandise your products with just a few clicks. Manage your entire product catalog with our sophisticated tools such as pricing controls, stock counts, multiple sizes and colors and much more.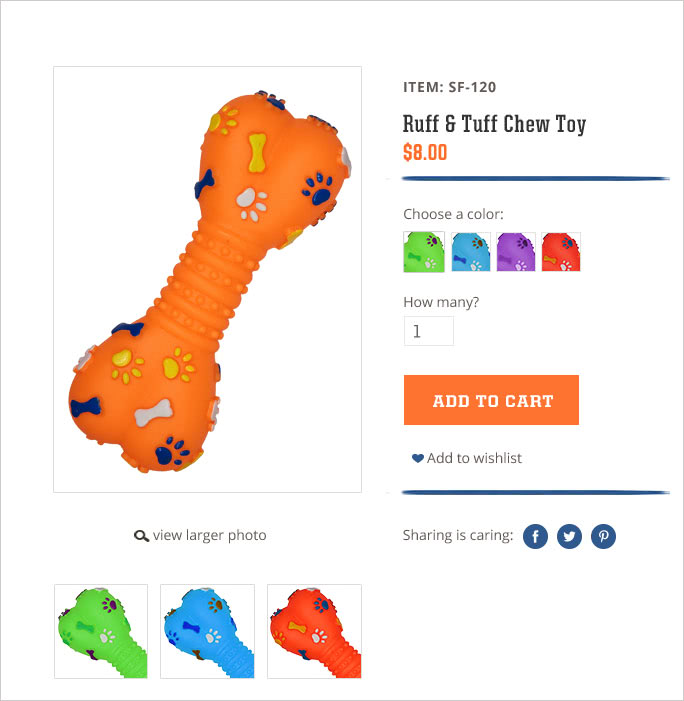 Unlimited display options for products
Merchandise your products like a world-class retailer with our practical selling tools. From innovative vZoom tools to integrated lightbox viewers to our color swatch feature, you'll be able to showcase your items in the best light possible.
Easy order processing from any device
When the orders start rolling in, process them in a snap from your home, office, mobile phone or smartwatch. Quickly review details, process orders in bulk and even handle returns through your admin. We make it easy to handle your orders so you can focus on growing your store.
Accept payments without hassle
With our secure and flexible payment options, you can collect funds from your customers through Credit Cards, PayPal, Pay with Amazon, Stripe or your very own merchant account. Choose from 50+ Payment Gateways and get started right away.
Connect and grow your store
Take advantage of tons of pre-built integrations with top-tier tools, from email marketing to drop shipping and everything in-between. Our growing list of partnerships is designed to extend your store while making management as efficient as possible.
Learn More »