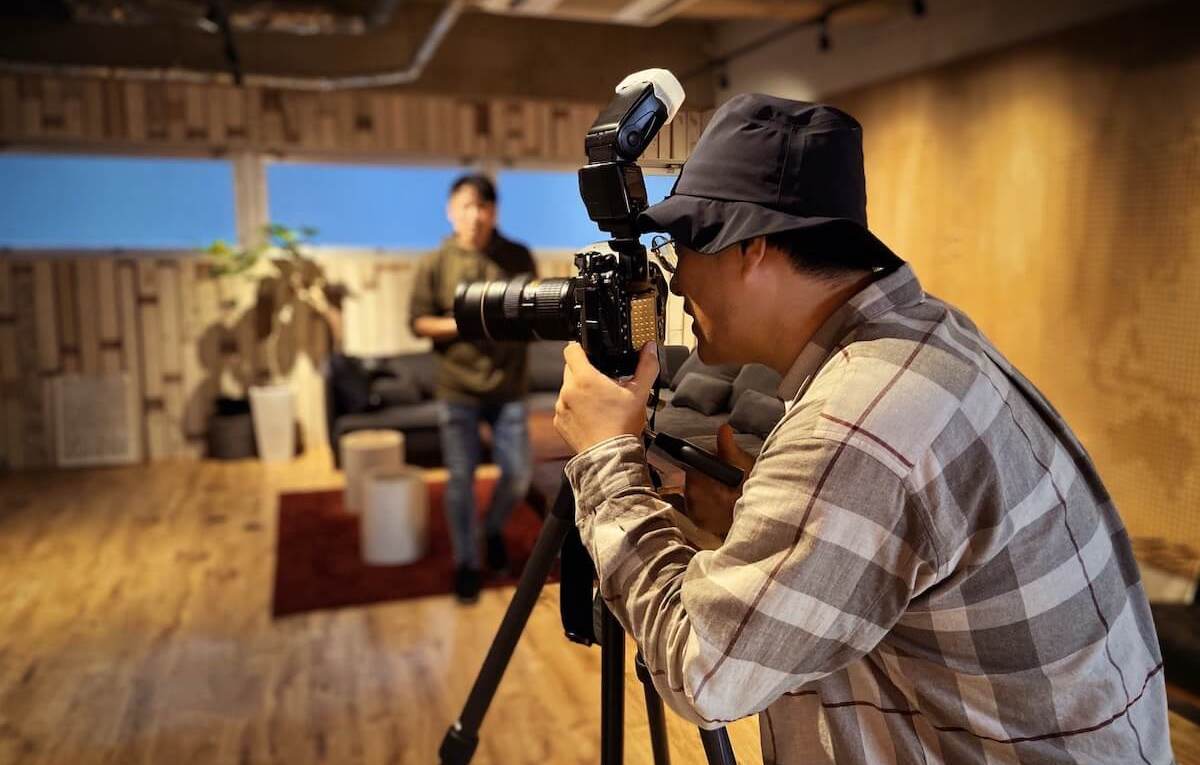 Product photos are a critical portion of your ecommerce business; however, getting great, high-quality images can be costly. Some business owners opt to hire a professional photographer to handle it for them; others opt to save money by taking product photos themselves.
Wondering which product photography option would be best for your ecommerce business? We've broken down the pros and cons of each and detailed what you should look for if you decide to hire a professional. Read on for more insights.
Hiring a Photographer vs. Taking your Own Photos: Pros & Cons
There's no shortage of talented photographers, so you shouldn't have much trouble finding someone talented enough to handle this responsibility. Here are a few things to think about when considering hiring one for your product photography:
Pros of Hiring a Professional Product Photographer
You won't have to pay for expensive, high-quality camera and photo shoot equipment
You won't have to spend time learning photography skills and best practices
You won't have to spend hours photographing your products and can focus on other aspects of your business instead
Cons of Hiring a Professional Product Photographer
You may not get exactly what you want
The cost of a professional photographer can be high
Depending on your photographer, you may not own the rights to your product images
Taking your own product photos, however, can provide the same high-quality product image boost as hiring a professional; however, this DIY option has its own downsides. Here are a few things to think about when considering being your own product photographer:
Pros of Handling Product Photography Yourself
You know your products better than anyone and will know exactly what to highlight in your photos
There will be no back-and-forth between you and a third party
You're in complete control of the branding and aesthetic of your product photos
You'll own full rights to your product photos
Cons of Handling Product Photography Yourself
You'll spend a lot of time learning the craft of photography and photo editing
You'll have to spend time practicing your photography skills before you conduct your own shoots
You may need to buy a high quality camera and camera equipment, like a tripod, lighting, and different camera lenses
If you don't invest the proper time and resources, you may end up with product photos that look unprofessional
Only you know what is best—or most feasible—for your business, so let that be the greatest determining factor in your decision.
DIY Product Photography Considerations
So you've decided to shoot your own product photos—great! There are tons of helpful guides online that will help you get started. If you're planning on splurging on a high-tech camera, check out this post for general DIY photography best practices. If you're planning on using a smartphone to get the job done, check out our other posts on setting up your photo shoot space & basic editing techniques and how to take product photos with your smartphone.
Hiring a Professional Product Photographer Considerations
So you've decided to hire a professional photographer for your product photos—also great! A professional should be able to get you the images you need without forcing you to learn an entirely new skillset. Keep these important factors in mind when choosing which product photographer to hire for your ecommerce site.
Don't just hire someone with a good camera.
It may be tempting to ask a friend with a nice camera and a photography hobby to take your photos for you. This can be convenient and cost-effective; however, you'll miss out on the experience of someone who has worked at and perfected the specific type of photography you're looking for—someone who has acquired extensive knowledge of what kinds of shots businesses typically like. Once you find a professional photographer, you'll want to look at their portfolio to ensure that they take good photos and have experience taking product pictures specifically.
Work out rights to the photos upfront.
As we mentioned earlier, some photographers retain rights to the photos they've taken. Consider whether you are okay with this or would prefer that your company retains those rights instead. Discuss this with the photographer before you begin working with them to make sure you're both on the same page and won't have any conflicts later on.
Calculate the expected cost per photo for the photographer you choose.
It's important to know how many photos you can expect to get from a session with the photographer you hire before the fact. Let them know how many finalized photos you want to have and ask them if they have a set pricing tier that includes that number. You can calculate their per-cost image by dividing their daily or hourly rate by the number of photos they can guarantee.
Ask about photo editing skills and whether they're included.
Not all pictures come out perfectly the way they were snapped, and almost every photo could benefit from a little bit of retouching. Find out upfront whether your product photos will be edited by your photographer, as well as whether editing is included in the price they have quoted or is offered at an additional charge.
Determine the turnaround time.
Your photographer should be able to tell you how quickly they can get the completed images to you after the shoot. This is especially important if you have a planned product launch day, as you'll want to make sure you have time to receive the photos and upload them into the correct places beforehand.
Look for a responsive photographer.
When working on a project like this, you want a photographer who's a true professional—someone who returns your calls and emails promptly so that you're not waiting around for days when you need to ask a question or schedule an appointment. If a prospective photographer isn't getting back to you quickly, take it as a warning sign and move on to someone who will.
In Conclusion
For most businesses, product images are one of the most important aspects driving whether a shopper will convert or not. For this reason, making sure you are able to obtain the best product photos for your business is a must.